So much is happening in all of our ministries, both in terms of the ministries themselves and the challenges impacting them – Covid, flooding, and the civil/defense war in Myanmar are all playing major roles right now. We are hoping to have individual country prayer and update pages here on our website soon, so that you can more easily know what is happening in each region! For now you can find all updates on our
Pray
page.
In each country where we work, ministry looks different, and the way we support it also varies. We wanted to take this month's letter to highlight Bangladesh. Just this month of September, 200 believers were baptized. These are well discipled believers who have been hearing the Word of God for years from the pastors and missionaries we support. In addition to supporting specific ministries, we support 53 pastors, missionaries and church planters throughout the country on a monthly basis.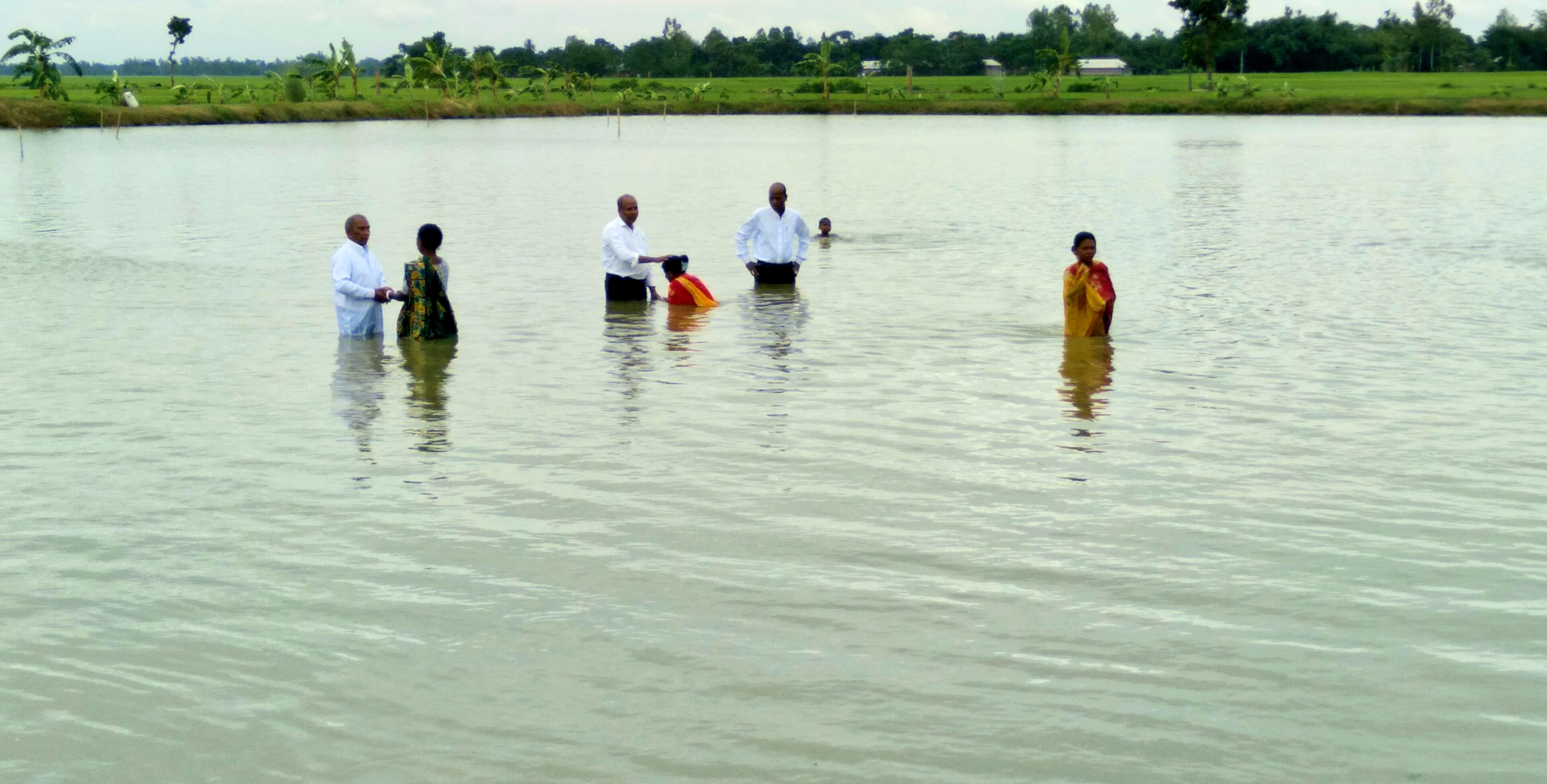 Pastor Darpan*, our Bangladesh director, paints a picture of their setting and mission:
"We are a church planting indigenous ministry that wants to continue the Biblical training among believers to make them strong believers. Our mission is to take the Good News to every corner of Bangladesh so that all the people can know about His truth, as according to John 8:32: "Then you will know the truth, and the truth will set you free". The days have come to share with all – our vision is to share this truth to the people who do not yet know, and then the Holy Spirit will work in their hearts. Our church planting ministry in Bangladesh was formed and founded its own strategy to implement the Great Commission according to Matthew 28:16-20 among the people who have never heard about Jesus and His Salvation by sharing His Gospel. 
Our vision is "Love God, Love People and Make Disciples". 
We officially received the government registration in March 2006, and up to July 2021 Jesus blessed us to plant 57 new churches with 7,256 new believers (as of September, this number is closer to 7,500). Among the 7 districts of Bangladesh, this ministry faces lots of persecution in this journey where Jesus is leading us to take His name to those who are thirsty to receive Him as their personal Savior."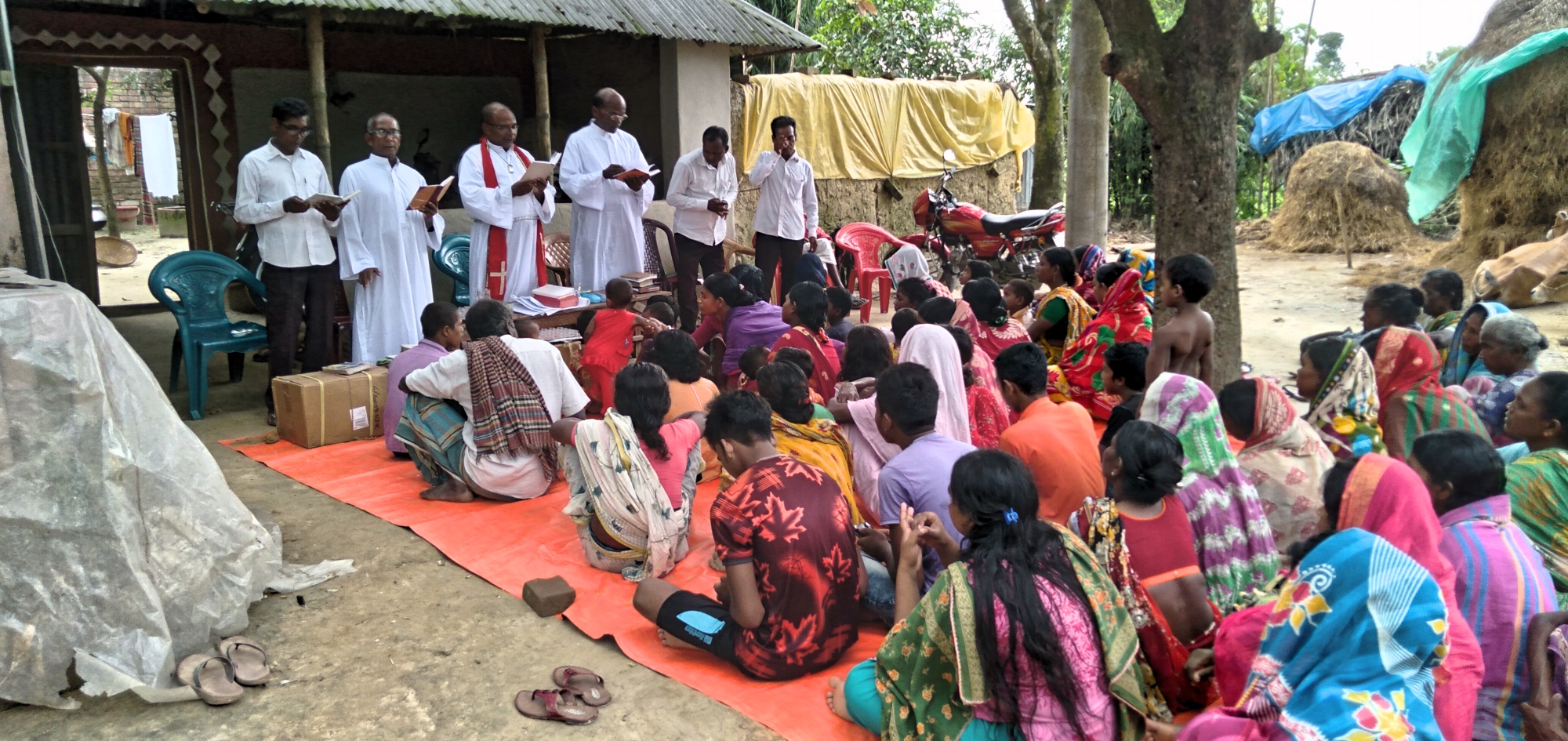 Pastor Darpan continues:
"Situated in the northeast shoulder of India, Bangladesh is the People's Republic of Bangladesh and became independent in 1971; there were lots of freedom fighters who fought against the Pakistani government for nine months to make this independence possible. East Pakistan became independent Bangladesh when Bangladesh snatched away the victory on 26th March 1971, and then East Bengal became independent Bangladesh on the world map. This newborn country was around 148,560 square kilometers (57,321 square miles) with a population of about 70 million; Dhaka became the capital city. After going a long time with troubles, the population eventually exceeded 165 million in the same area (Bangladesh is now the 8th most populous country in the world). In the course of time, Bangladesh was declared a Muslim country and Islam became the state religion. Only a miniscule fraction of this multitude is Christian
. 
After the independence of Bangladesh in 1971, a lot of people and ministries were started to implement the Great Commission and this endeavor has been continuing since then. If we go back more in history (before independence) – we can also find saints who worshipped God, and the Holy Spirit was present through them.
At the same time, after the independence of Bangladesh, we found the Islamic extremists' power growing and pressuring the minorities in Bangladesh who weren't allowed to worship rightfully. Many people were feeling insecure, as minorities were becoming more and more powerless. Day-to-day the Hindus are silently migrating to Kolkata (West Bengal) and day-to-day this Hindu community is becoming a minority; in much the same way Christians are also declared minorities here. At the same time the Tribal groups are also isolated here, as aboriginals are powerless to own their own land; in this way the religious national diversity is declining. We found the latest census says the majority of the Bangladeshi population identifies as Muslim (89.1%), while the second largest religion is Hinduism (10.0%). A remaining 0.9% of the population identifies with some other religion (including Buddhism and Christianity), and according to the 2018 census still Christianity is 0.4% out of 160 million people.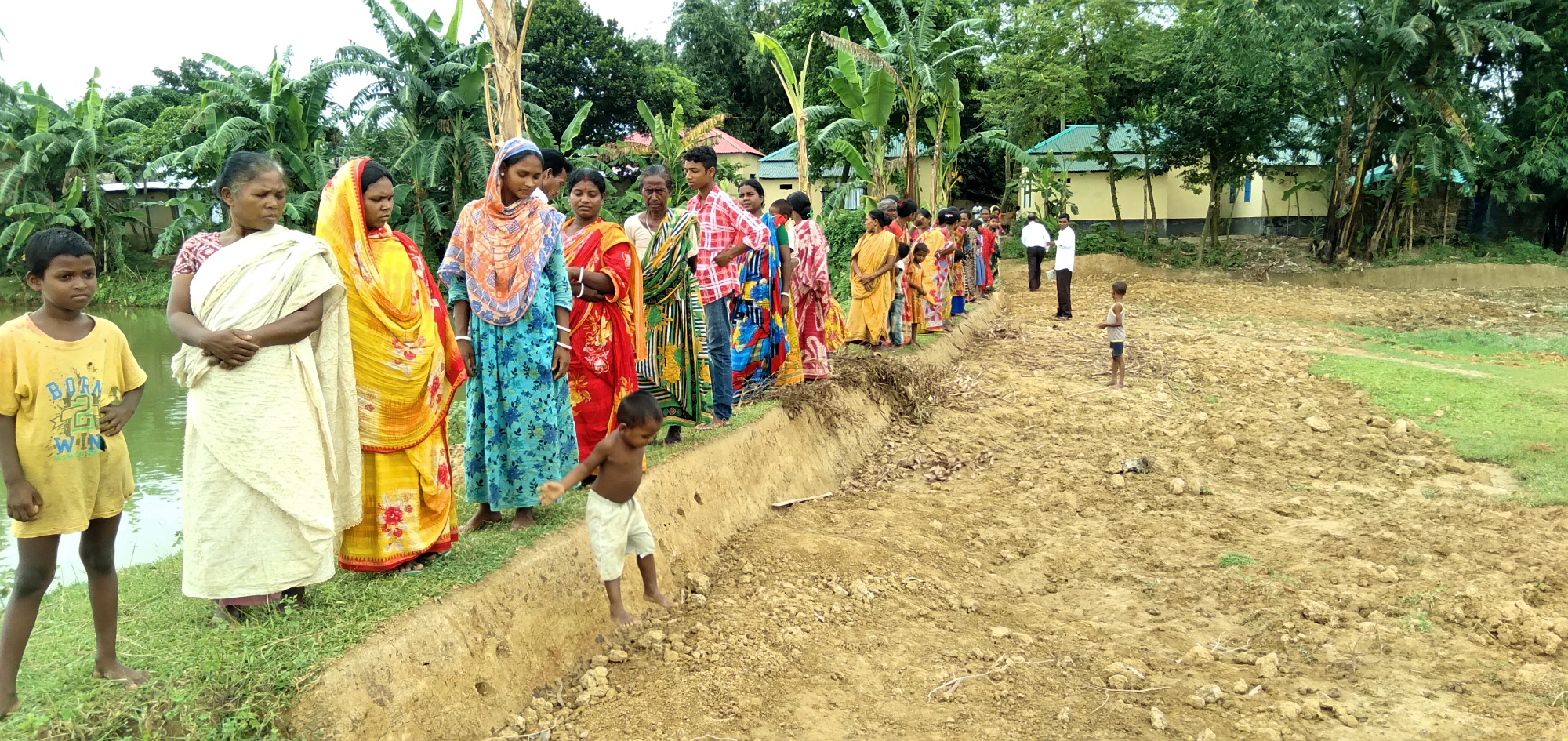 Islamic terrorists deny other religions, depriving all their rights; sometimes there have been bombings of churches, young Christian girls are targets of rape, worship is stopped, and there are threats to hang the Christians from the tree. Tribal people cannot not take the same teacup as the Muslim does at the tea stall. As a ministry, we are directly and indirectly facing persecutions due to preaching the Gospel and planting the churches.
It is important to do holistic counseling and discipleship of the new believers because most of these new believers are so new and poor (they work seven days a week and have little to no education); it takes a long time to disciple them. In the future we also hope to have a training center for those who are new in the faith, but have hearts for the Lord and want to continue living in the Lord, while staying at their remote area. The program would be according to 2 Timothy 2:2: "And what you have heard from me in the presence of many witnesses entrust to faithful men, who will be able to teach others also".
This is the method that the new believers will become more strong in faith. With the discipleship of His Word in the presence of the Holy Spirit's blessing; we will teach them not only to be disciples of Jesus Christ, but to train them so that they will be able to train others to become strong, faithful believers/pastors and evangelists. We want to help evangelists stay in the state where the persecution is happening, but make them more equipped and faithful believers who provide the Bible training to live according to 2 Timothy 2:2 and Psalm 91: 7-8."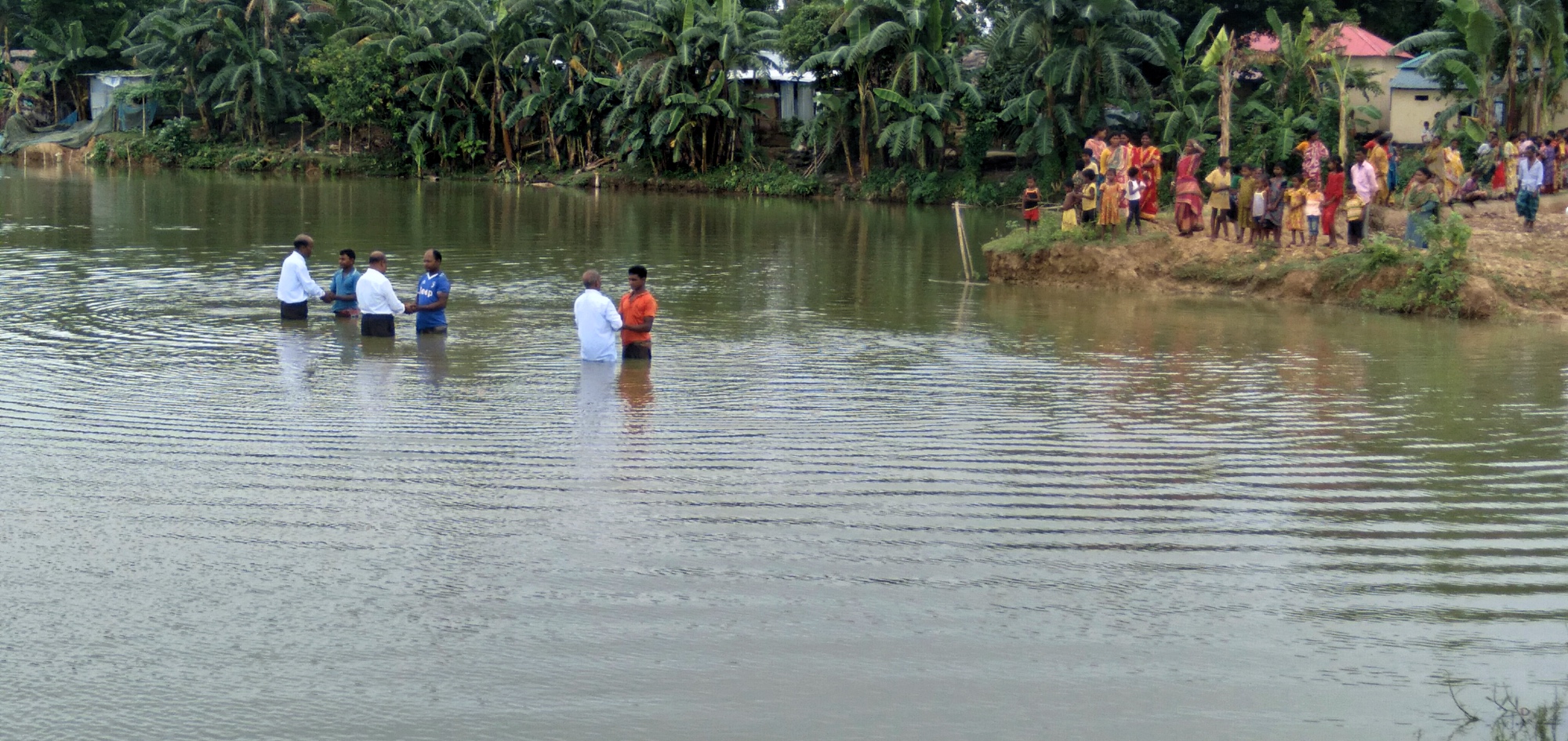 We are so thankful for Pastor Darpan's faithful leadership. You can read through many Bangladesh highlights on the Bangladesh country page,
here
!
One of the reasons we decided to share Pastor Darpan's mission in this newsletter is that after several years of support, a US church who supported a group of 19 pastors and missionaries in Bangladesh (part of the network of 53 leaders mentioned above) is unable to continue their support of $2125/month. Although we have the general funds to continue the support of these faithful brothers and sisters, our heart is to connect the Body of Christ, and to be a bridge between communities of believers. With this in mind, we would prefer another church to support these leaders. This would enable this particular US church to not only pray specifically and personally over these Bangladesh leaders & their ministries, but also to benefit from the spiritual encouragement of receiving regular updates from their brothers & sisters in Bangladesh.
We are praying for either one church to cover all of the support needed, or for several churches to each support a small group of the 19 missionaries. If you believe that your church would be interested, we would love to talk with them! Reach out to us at [email protected].
As always, thank you for your faithful financial and prayer support. 
In Christ,
Pastor Darpan and the Harvest Bridge Team