This month, as with every month since the Covid-19 pandemic began last year, we continue to come alongside our leaders throughout South Asia and Myanmar as they share the Gospel in both word and deed in the midst of increasingly difficult circumstances.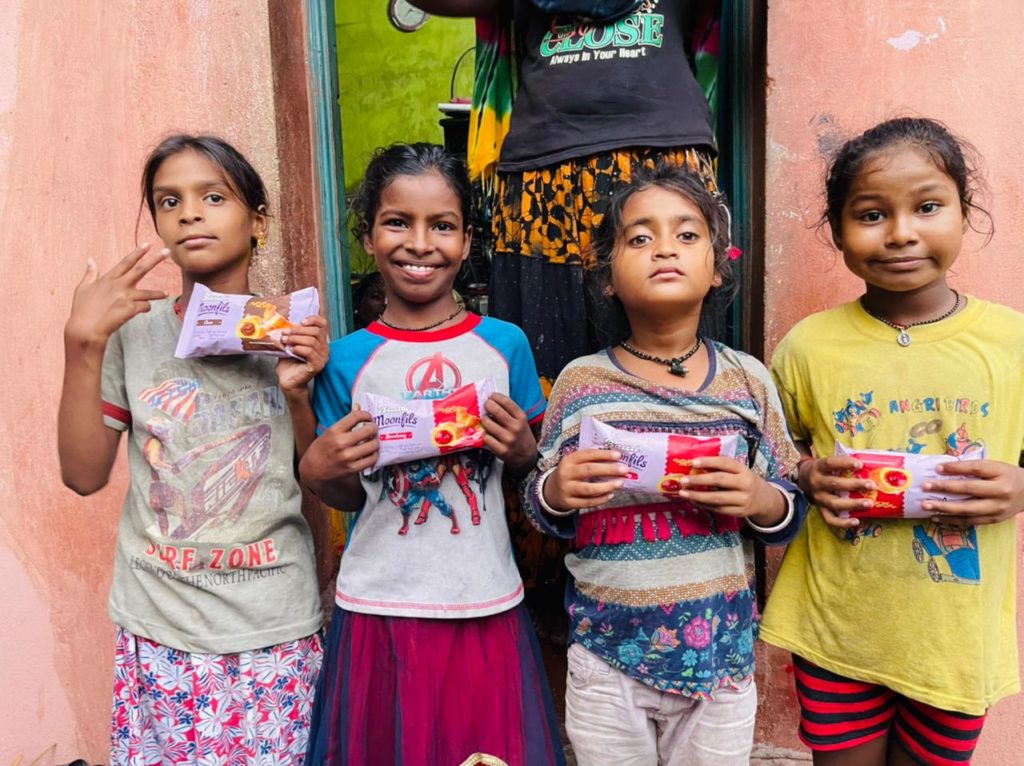 As we post this, you have helped us reach 70% of our $30,000 Summer Giving Match Goal! To help us reach 100%, you can give online until July 24th. Checks postmarked by the 24th will count. Give here or send a check with Summer Giving Match on the memo to:
P.O. Box 284
Grove City, PA 16127
Already, your support has allowed our leaders to respond to dire needs and ministry opportunities in their communities, such as medical clinics, food distributions, funeral expenses, etc. As our Bangladesh director often says, "Love is not in mouth only, but love is shown in our activities." Thank you for showing love in such a meaningful way through your support. There is simply not enough space here to share everything we want to about the Gospel work being done – please follow us on social media and check our prayer page for more detailed and regular updates! Below, we share a snapshot.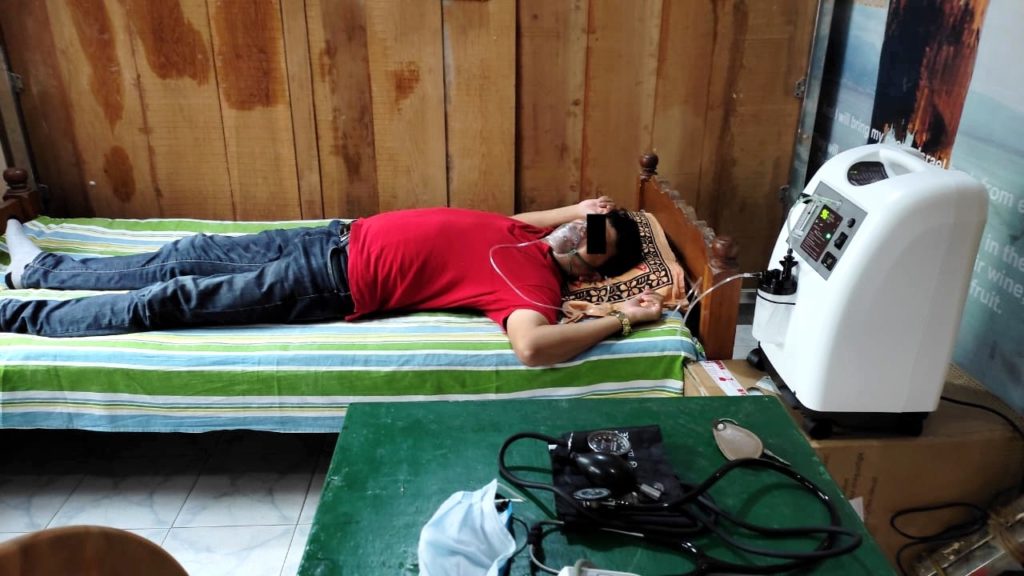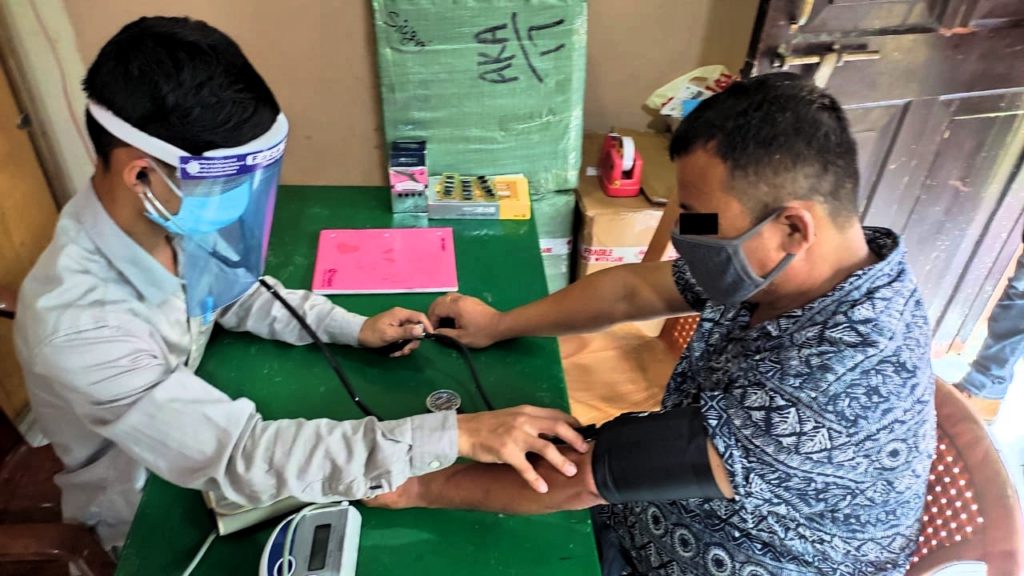 We support nearly 60 Christian leaders in Nepal and Tibet, and so far, all of them have survived the pandemic. However, most are part of a larger church planting network. Throughout May and June, 50 of those pastors and church planters died of Covid-19. Join us, and our entire network in Nepal and Tibet as we mourn. Lives have been changed forever. Sadly, this loss is echoed throughout most of our countries, especially India and Myanmar. Our Nepal director shares how your support has helped in this tragic time:
"I have used some Covid funds for helping about fifty pastors' families (roughly 200 people) who have left their family and went to be with the Lord from Covid. Pastors' families were in acute need of finances because what they had became all finished with the pastors' treatment; when they died the families had nothing. Other Covid funds were used to provide food packages to the poorest of the poor families and children. We have helped around 300 families who will eat the food for about one month."

– Pastor Shalva*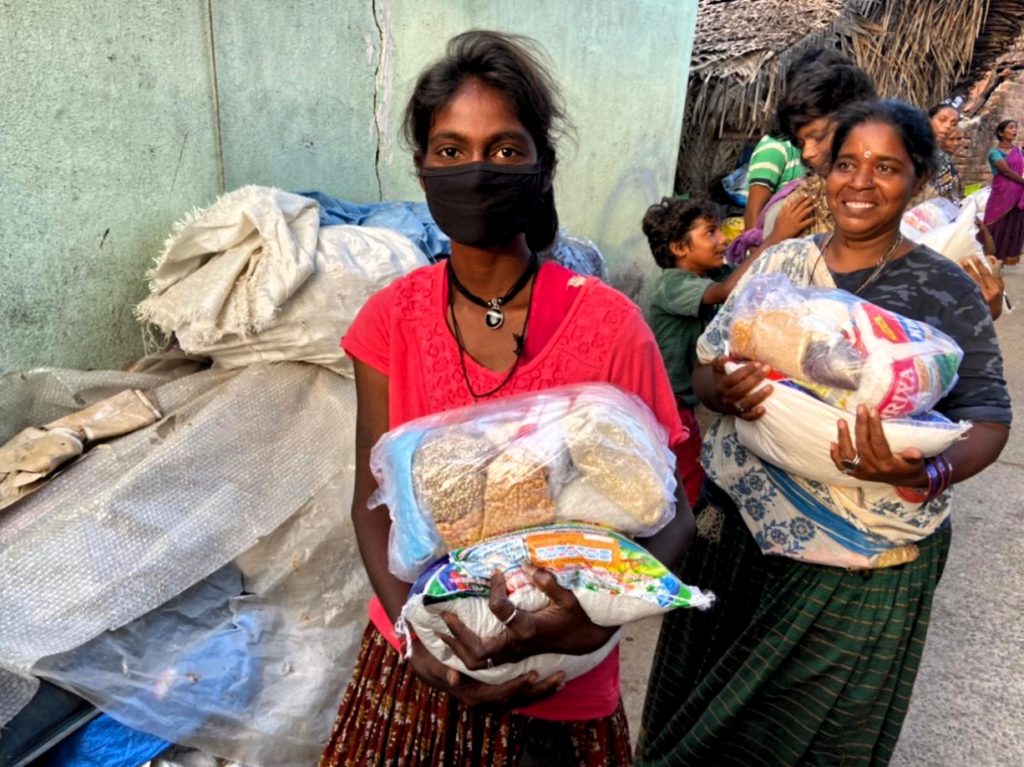 In Bangladesh, the 53 pastors and missionaries we regularly support have been able to safely baptize several hundred people since the beginning of the year. Below, Pastor Darpan*, our Bangladesh director, praises God for His work in the midst of so much hardship.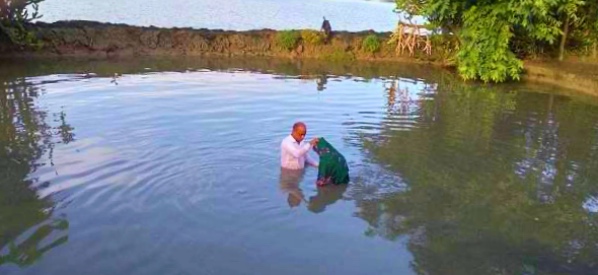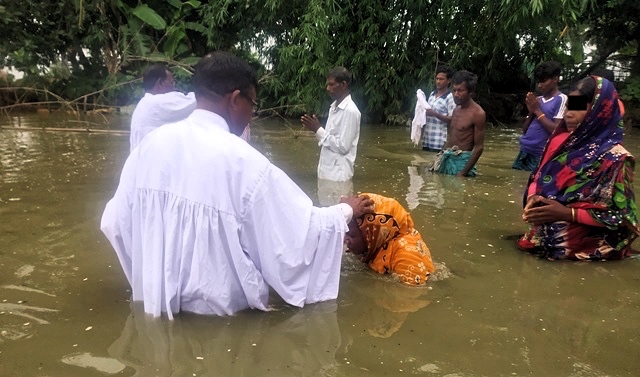 "Every day is passing very dreadfully because the daily attack by COVID-19 is very high, and in this very bad situation our government has taken a foolish decision to withdraw the shutdown due to celebrating their Islamic festival, Eid, for eight days. The good news is [in the south] we were praying and still have been praying to see His glory over a Hindu village. The Lord has made a big blessing through the Holy Spirit where over 70 people have made a decision to accept Jesus as their personal Savior. Their Holy Baptism took place this month. And in another village, 40 people are also going to be baptized this month. So, pray for these villages… I tell my leaders that baptism is not essential right now because of the danger of spreading Covid. The Holy Spirit is doing the work in people's hearts – that is what matters. Water baptism is the sign of salvation to others. If physical baptism is safe then it will happen. If not, then it can wait. So we praise God these baptisms were able to happen safely. The new relief work has already been started for Covid and flood victims in different districts. So, pray for Bangladesh."

– Pastor Darpan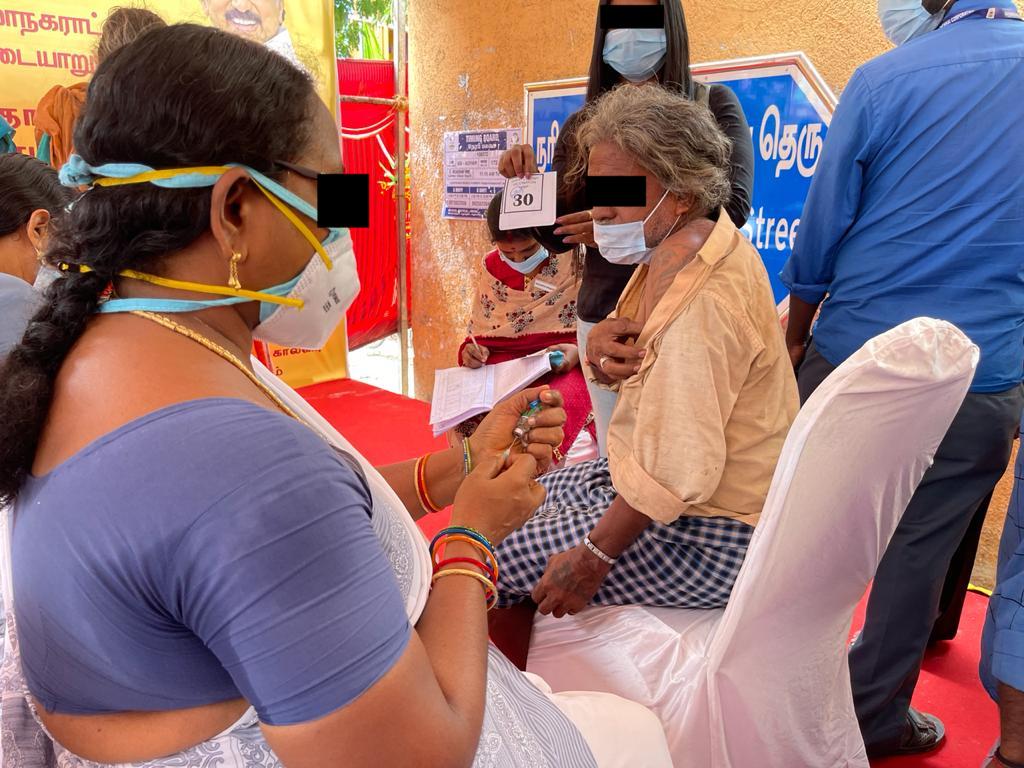 In Myanmar, dozens of oxygen tanks and a concentrator reached a particularly hard-hit area under the leadership of one of our directors, Pastor Pan*. He remarked,
"Once again, thank you for standing with us faithfully to meet the urgent needs for my people here. Together, we can save lives before more of our loved ones are passed away."

Pastor Pan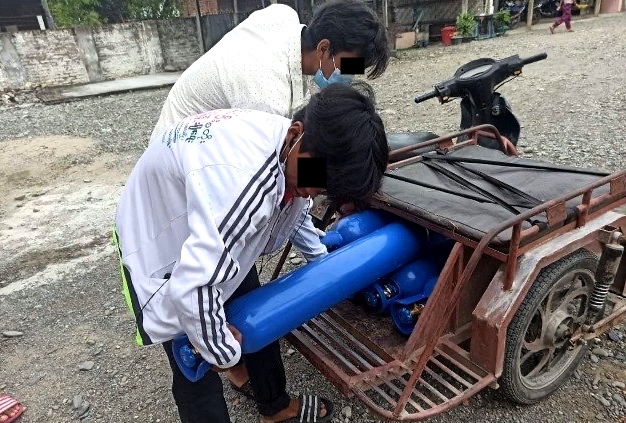 Both of our Myanmar country directors – Pastor Pan and Pastor Thang* – are ill themselves. Two messages sent by Pastor Pan within hours of each other on July 3rd give a picture of the double terror of the military coup and Covid-19 that the people of Myanmar are facing right now:
"Your prayers would be greatly appreciated for our children, as their fever couldn't come down. Also, there is no doctor where we can take them as all clinics are closed due to the quick spread of the virus. We greatly need God's healing hand upon our children. Thank you for joining us in prayer."

"Fighting takes place near to our home right now. We are hiding inside the toilets. We are still hiding. Our children are with great fear and crying like anything. Thank you for your prayers!"

– Pastor Pan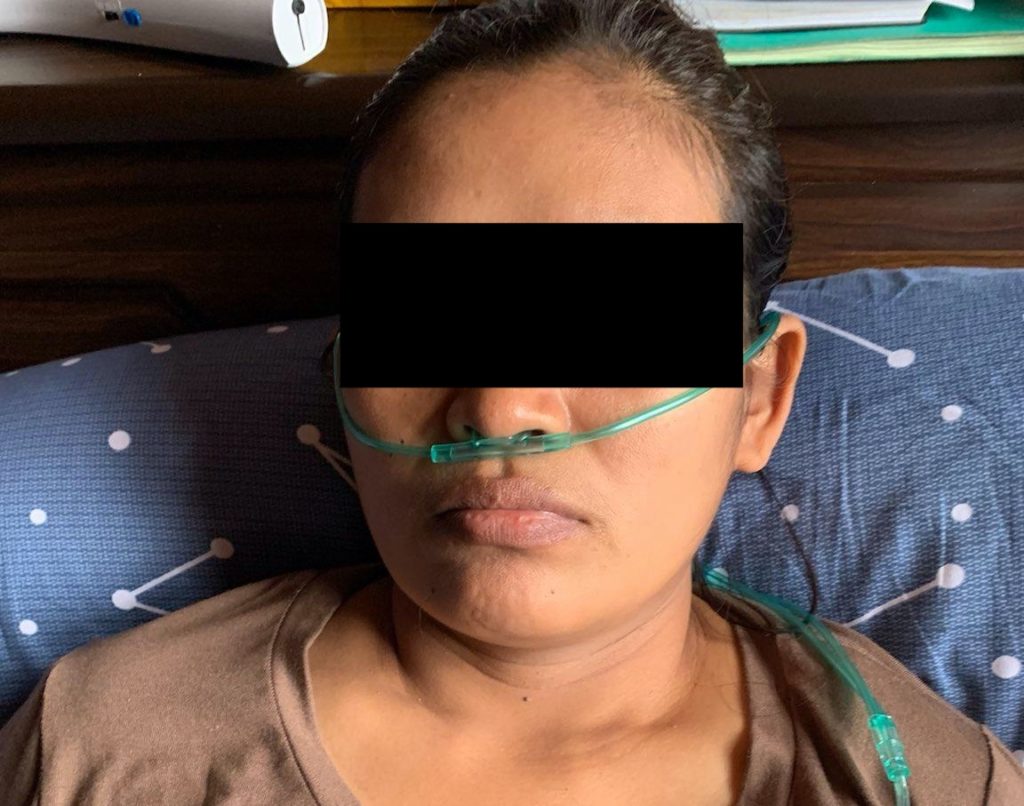 Thank you for joining our brothers and sisters in Christ as they mourn their own losses and act as the hands and feet of Jesus, sharing and demonstrating the Gospel in word and deed.