#prayformyanmar #justiceformyanmar
Treasures in jars of clay
We are witnessing many incidents unfolding in Myanmar. Over the past several months, we have received the very sad news of some of our leaders who lost their lives and others who have lost their loved ones to Covid.
This is Pastor Aung's* update: "The past six months brought hardships and difficulties. Many of my church members were also sick and weak because of Covid-19 virus, but everyone recovered from their sickness. Every night my wife and I were praying for the mission field as well as those who were sick and those who were admitted to the hospital. During that time, my wife Tin* was immediately sick with Covid-19 and after four days, she has gone to glory. It was one of the deepest sadness for me and my son. So please pray for me and for the future ministry. But we believe that one day, we will see her again in heaven….[after] I lost my lovely wife I can't rest. But the Lord gave new strength every day as I waited upon Him. Just before my wife had gone home, we both visited some houses and did the ministry together. We both shared the Gospel message to the people as the Lord opened a door for us. I wondered at how my wife was so much effective in her sharing with some women. Through her sharing, two women have believed in Jesus Christ. They were purely Buddhist and strong in their beliefs. But when the Lord spoke to them, their hearts were opened to the Gospel of salvation and they have confessed their faith in Jesus Christ. I will not forget what the Lord has done through both of our lives, as it was the last ministry I did together with my wife. Please continue to pray for me and my son, for comfort and to gain new strength from the Lord in our daily living."
Leaders in our network are also mourning the loss of other pastors in their region, raising concern for how the pandemic continues to affect the wider body of Christ in Myanmar. On the other hand, our leaders have also sent praise reports, for many have been ill and recovered. Kyi* says, "The past six months were so much difficult because my daughter was seriously sick with Covid-19 and stayed in the hospital for 24 days. By the grace of God, now she recovered from her sickness, but she still feels weak and is not able to go to work."
There is also an increasingly shared concern by our partners regarding the escalating violence that they are witnessing. Khin* relates, "There was fighting at least three times, near to my village. We went to the jungle for our safety. Because of the military coup, many have changed and things are harder and harder."
Amidst difficult circumstances, our leaders continue to provide pastoral care for their communities in secret. With increasing social and political persecution for their faith, near misses, and encounters with the authorities, it has been very challenging for our leaders like Sein*, who had a close call with the army earlier in June. "One day I was going out to the markets. When I came back home the army surrounded my house and one of the neighbours informed me that I am in danger." Sein took refuge at a friend's place for a few days before returning home.
San*, on the other hand, was caught in the middle of the political unrest. "When the protesters were marching near my house, some of them entered to my house to have a drink. On that afternoon, the police and the army came to me and asked me that are you a pastor? I said, yes. Have you given a drink to the protesters? I said, no but they came and had a drink. They got angry with me and beat me very badly. I was unconscious and some of the people in my village have taken me to the hospital." San was in the hospital for four days before returning home. He reflects on the injustice he endured with his statement of devotion: "I came closer to our living God by facing such hardships in my life". These occurrences affect our leaders and their work as expressed by others too. Zaw*: "We are full of fear for the army and Covid-19, and it was a very hard time to share the love of God among the unbelievers."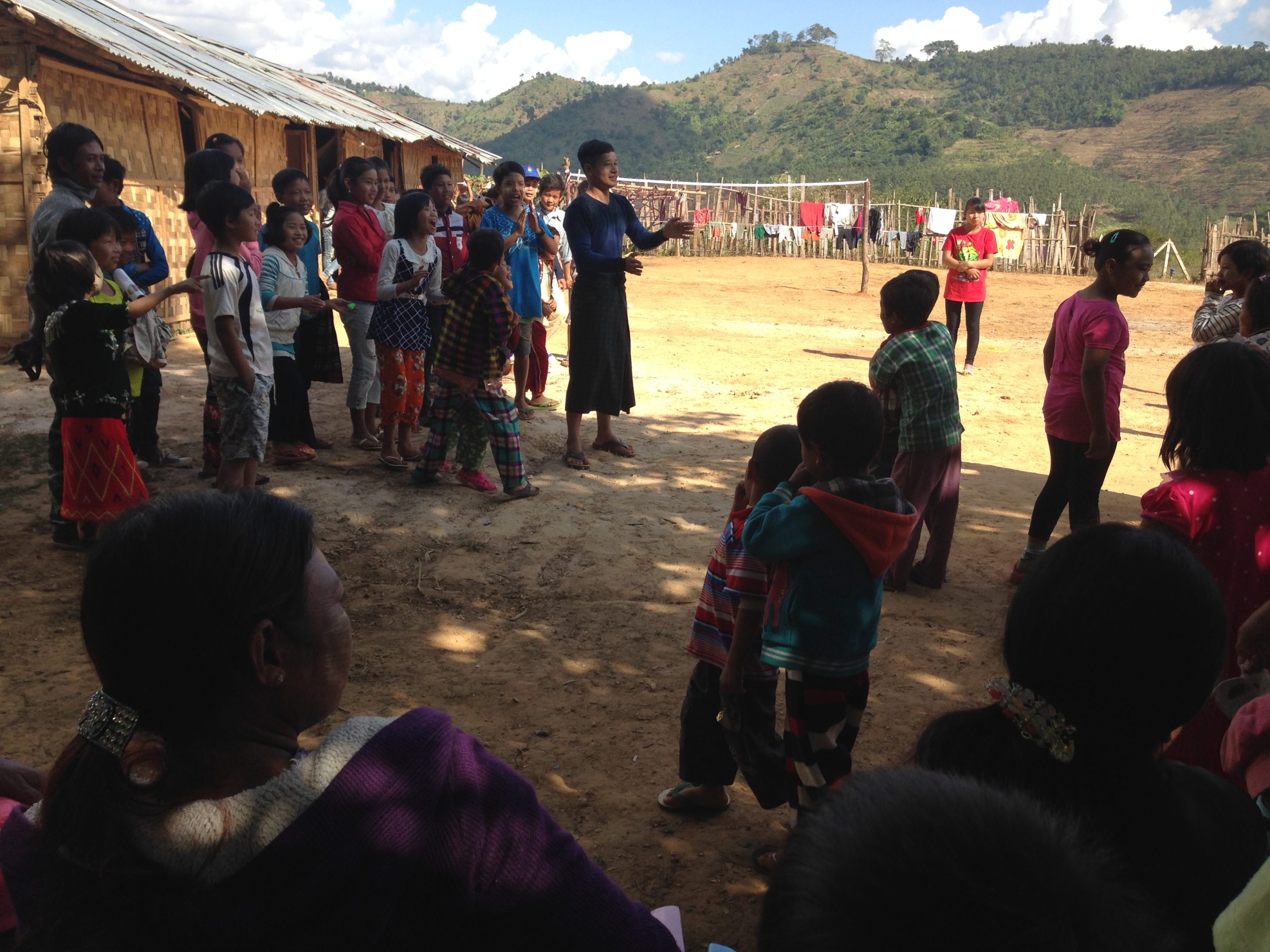 Our churches and leaders are showing strength, faith, and steadfast hearts during overwhelming trials, persecution, and tragedy. The work of the Gospel is still playing out in the lives of our brothers and sisters. As Pastor Nyunt* said, "I counted it a great blessing for us to be with my family during this home-stay because of the Covid-19 restrictions." Lwin* also shares how their family have approached these challenges: "Every night, after 7 o'clock in the evening, there is a curfew and everyone stays at home. What we can do is we have a family meeting every night, and we pray for the future of our country and our partners who are serving throughout Myanmar, for their safety."

Hence, many are holding fast to the grace of God, to their families, to serving one another, and to the hope of the Gospel for healing, safety, and peace.
Communities continue to experience the love of God through word & deed
During these times, the work that we do matters even more. We see our leaders' love in action for the welfare of their neighbours and communities. Our relief support came at a much-needed time for a riverside community affected by both flooding and Covid. "When we heard about the food supply from Pr. Pan, we all were so happy because most of our people are out of food. Pr. Aung brought the food items to us and we immediately distributed them to our people, to 70 families… You made this possible. Thank you for your concern and help in times of need." ~ Lydia*

We also see the Word in action as a Lisu brother is sharing the Gospel amongst the Shan people. One such new believer testified: "I never heard such message in my life. I know that there are Christians but I didn't really understand what the Christians are. But now I understood. I came to know that Jesus paid the price on my behalf. I am now set free and walking together with Him the rest of my life."
Our collective action of supporting and praying for our partners through crises
Displacement
A small and simple community of 115 families was forced by the military to evacuate their village this month. As a result, some of the believers are going to be scattered from their fellowship. This was the same community who received the food relief mentioned above.

"Lydia told me that they are fearful for the military's order and preparing to leave the place, and they will find where they can live. Let us pray for them and stand with them, as their situation is very difficult."

This community is losing their land and their homes. They are dispersing to other villages on the other side of the river to rent homes or live with their relatives, and they need our support. Along with sending some small financial support to these families, we are working with other organizations, seeking to connect them to long-term solutions for both work and housing.
Covid-19
The pandemic has affected more and more families in our network in Myanmar. According to Nyunt* "…the past three months were 'the months of sickness' and 'everyone was sick and lying down in a bed.'" Our aid so far has helped many of the families who have been sick to access medical treatments and cover their necessary living expenses. At the same time, there is deep grief over the loss of family members, fellow pastors and church members. These pastors, their families, and their communities will need ongoing grief support as they try to rebuild their lives in the midst of it all.
Increasing Violence
All our reports indicate an escalation of ongoing civil unrest. Kyi* shares, "Every day, our lives are in danger because of the military and the deadly virus." We have also received reports of increasing troop movements around the Sagaing division and Chin state, often resulting in violence targeting civilians and rebels. Although everyone is affected by the violence in some way, many of them are in too close proximity to these violent clashes. Min says "We are so suffering and full of fear because of the fighting here and there. Since we are nearby an army base, our village is full of the army all the time." Adam* relates, "There was gun shooting in our place almost every night. God protected us and we are safe till today." Every single one of our leaders is asking for prayer for peace and safety, and for the violence to stop. As one leader states, "People are trying to live a normal life, but it is not possible since the violence grows higher every day."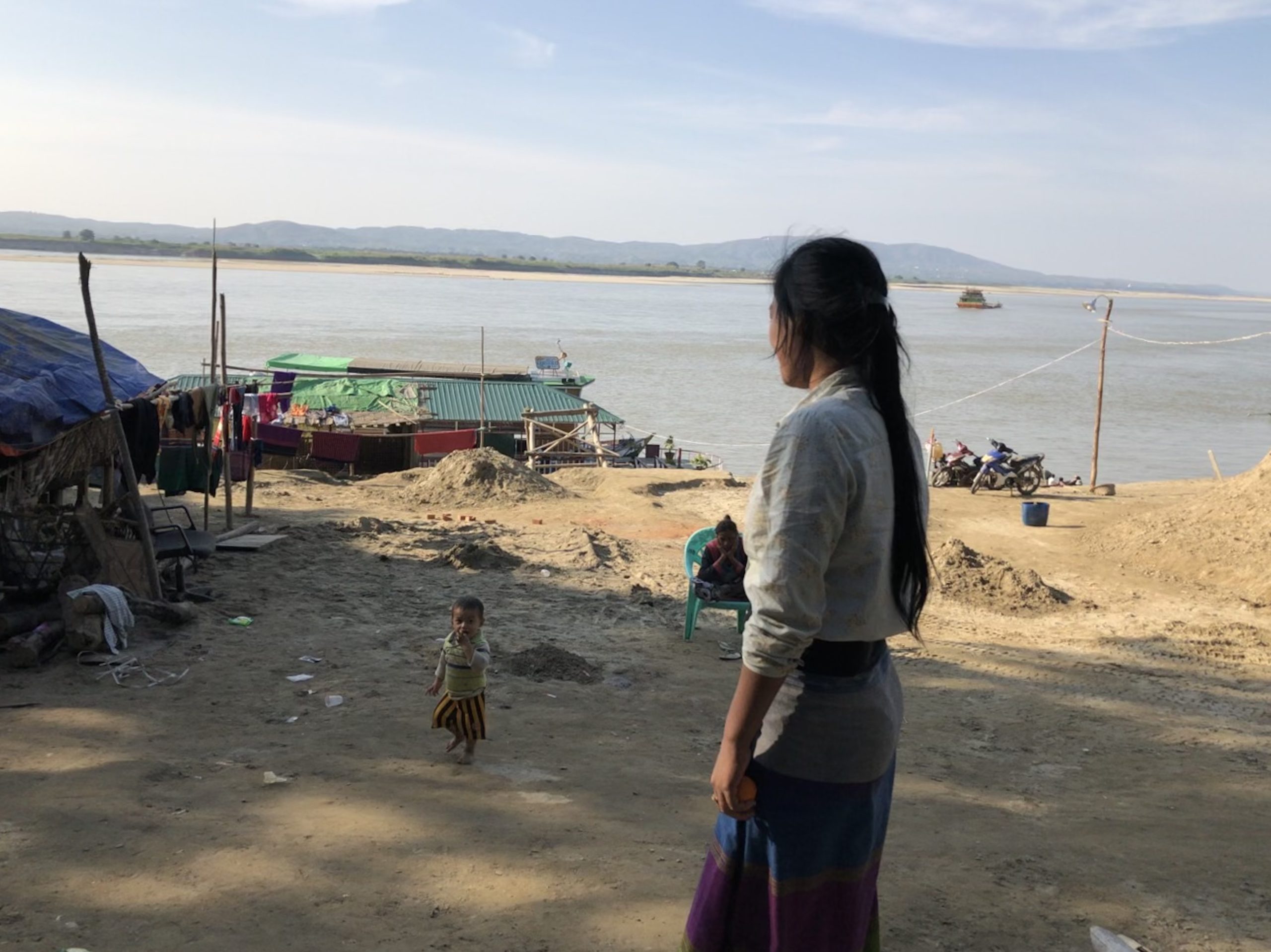 Needless to say, Myanmar will need a lot more prayer and support systems in place. In times like these, we are reminded how much of an honor it is to be partnering with our family in Myanmar. Your partnership with us makes it possible. Please contact us if you would like to know how you can help, and for more updates.
*Names changed for safety